NEWLY UPDATED

This site is

STILL entirely dedicated to someone I admire, both for his outstanding performances and his outstanding Fashion Statements:

Jean Galfione: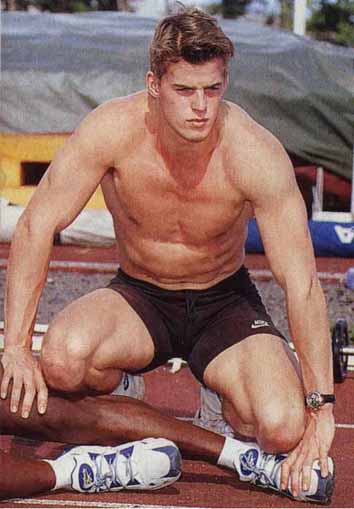 Since this site has been opened, I have definitely realized I am not the only one to have developed a strong interest in pole jumping ...
I have updated this site with the best pictures I received from all of you. Please keep sending me some !
And especially for you:
Jean Galfione, pole jumper: Sport.htm
Jean Galfione, whaaaAAAAAAaaaaaaouhhhhhhh:
Art.htm
and if you liked the page that was previously registered under this address; keep cool, it still exists; you'll find it here:
old.htm
and if you think Galfione is my only passion in life, ... check this:
Other.htm
I have a lot more stuff ... If you want to share with me, please contact me on fbilou@infonie.fr . Please also feel welcome to give me your feedback on this page: impressions, suggestions for improvement, ...
You are the
th person to visit this site!